Masterclass with Linda Parelli
Willow Brook Farms
557 Willowbrook Road
Northampton, PA. 18067
May 12-13, 2018
Times: Gates open at 8am show 9am – 4 pm daily
Intensive learning opportunities with a Master Teacher. Linda will take your horsemanship to new heights as you focus on quality, harmonious riding, and better connection both on the ground and in the saddle.
Discover how Linda breaks down problem solving, Horsenality, Fluidity and Finesse with her innovative and easy to understand approach to horsemanship.
Purchase Tickets for Linda's Masterclass – Northampton, PA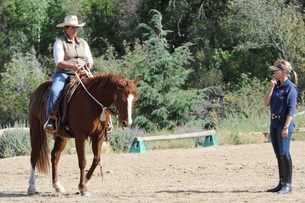 The opportunity to ride with Linda is something you will treasure for the rest of your life. Her deep knowledge of horses, unique expertise in explaining complex concepts, and ability to build confidence in both horse and rider will accelerate your understanding and results. The specializations she will bring to this MasterClass are Psychology, Horsenality, Humanality, Fluidity and Finesse.
DON'T FORGET, SAVVY CLUB MEMBERS
GET THE BEST DEALS!
Not a Savvy Club member? Click here to learn more.
VOLUNTEER FOR THIS EVENT!
Would you like to volunteer for the show!
Simply fill out the application and we will get in contact with you!
Volunteer Now! >